Introducing our innovative Recycle Centre, Composting Program and Permaculture Garden.
In a collaborative effort, that's aimed to bring the community together and create long-lasting change and self-sufficient living, we bring you the Lembongan Recycle Compost Permaculture Program.
In the past few months we have seen the Lembongan Recycle Compost Program established, with equipment purchased, staff trained, and food waste suppliers arranged. The work is in cooperation with Bali Urban Compost.
The Lembongan Recycle Community Garden is underway with upgraded soil, garden design, planting and staff training. This work is in co-operation with Siki Permaculture Bali.
Once the trial garden is established and proved effective, permaculture gardens will be offered to the families of Lembongan and Ceningan.
The science behind both the Recycle Compost and Permaculture Garden projects will form part of S.T.E.M. learning for Lembongan's Elementary school children in 2022. We look forward to seeing the 'children's garden' which they'll create at the Lembongan Recycle Community Garden.
Tell us about Nusa Lembongan

- Nusa Lembongan has 8000+ inhabitants
- Tourism has fueled the economy of Nusa Lembongan for over 30 years
- COVID-19 has devastated tourism
- Most families have insufficient income to buy food to meet basic caloric/nutritional needs
- The food relief program has delivered thousands of meals and packages of staples (rice, sugar, salt)
- This is a short term solution. It's not sustainable.
- Nobody knows when tourism will return
Why does Nusa Lembongan need a community garden?
- Unlike Bali (or Nusa Penida) there's very little arable land making it difficult to grow crops at any scale
- Since tourism has fuelled the economy for so long few locals hold farming knowledge or experience
- A 2,200sqm land lot has been generously donated for the purposes of the food relief program
- An existing waste management solution is collecting 500kg of organic food waste/month.
Why is composting important?
- The aerobic composting process takes approximately 2-3 months
- Green kitchen waste = nitrogen and microorganisms. Brown garden waste = carbon
- Aerobic composting requires a 4:1 ratio of brown to green waste
- The current green collection is 500 kg/month. This requires 2,000kg of brown garden waste for composting
- Which produces approx 1,000kg (~2 cubic meters) of compost in 3 months
- Green waste collection can be increased 2x or 4x.
- This requires 4 full-time workers
- A hammer mill + petrol
- Tools, pitchforks, shovels etc
- Wire, posting and land
A big thank you to our Supporters
The real heroes who are kindly helping us achieve our goal Paddy Ryan Maureen & Colin Anonymous Rahul Gopalkrishnan Helen Groom Wesley Betts John O'boyle Joanne Titchener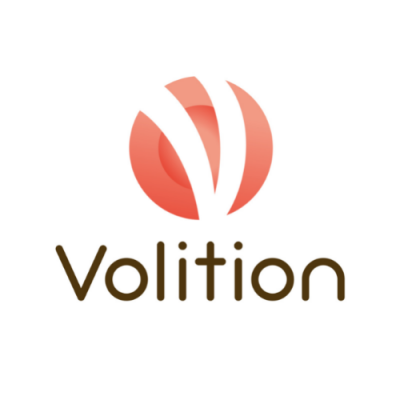 Volition Employees