Let's launch the first island STEM Learning Lab!
The students of Gili Air need our help.
Gili Air is a 5km circumference island off the coast of Lombok, Indonesia. For the past decade, Gili Air has been a bustling tourist destination known for casual beach parties, great snorkeling, and a laid-back welcoming atmosphere. COVID-19 reduced tourism drastically, significantly affecting families who relied on tourism to sustain their livelihoods.  
The local school also suffered, Covid restrictions reduced the number of hours children attended school and we saw learning loss across all grade levels. However, the students of Gili Air are eager to learn. In collaboration with Bali Children Foundation (BCF), we would like to offer grades 4-6 the opportunity to engage in STEM learning by starting the island's first STEM Learning Lab! 
STEM education emphasizes technology and integrates subjects with a robust problem-solving emphasis. The BCF STEM curriculum gives students access to computers while they consider environmentally friendly and sustainable solutions to various community challenges like water access and waste management.
Bringing a STEM Lab to SDN1 will positively impact the students by showing them that they deserve high-quality 21st-century education. We hope this will reignite a love of learning and a desire to be at school.
It will cost roughly 50 million Rupiah to establish a STEM learning space and another 20 million Rupiah per year for a STEM-trained teacher. In total, with 110 million Rupiah ($7,300), we can change the course of education for the students of SDN 1 and offer STEM learning for the next 3 years. Any money raised beyond that will go to purchase books for the Grade 1-3 students to engage them in the joy of reading from an early age.
The children of Gili Air deserve this. Thank you for your contribution and support. 

My Updates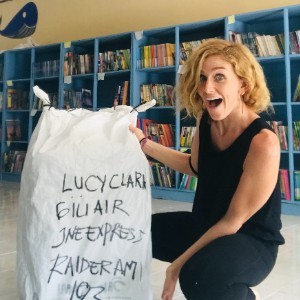 STEM Program Launch Coming Soon!
Thursday 2nd Mar
We are excited to announce that after a recent bake sale fundraiser on Gili Air, we were able to raise enough money to launch the STEM program at SDN 1 Gili Air. With classroom updates starting next month, we will be ready to hire a teacher for the upcoming school year (starting July 2023) to enhance the learning of students in classes 4-6 with Science, Technology, Engineering, and Math.
The STEM program will build on their strong numeracy skills acquired in classes 1-3 and give students opportunities to engage with a curriculum they would otherwise not have access to on the island. 
This program will continue to require funds to pay the teachers and obtain consumable materials, so please keep the donations coming in! Thank you to everyone who has contributed so far!
Share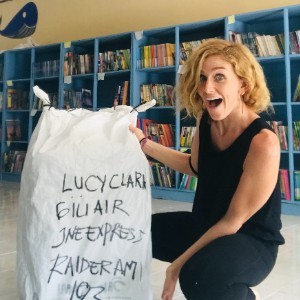 Almost halfway!
Wednesday 18th May
I am thrilled to report that after just over a month, we are almost to the halfway mark in our fundraiser! Together, we have raised $2746 by almost 40 donors who have donated everything from $2 to $500. 
The next outreach phase of this fundraiser will be to advertise the opportunity to donate to tourists arriving on Gili Air. What a great way to enhance a vacation by giving a little back to such a magical place. I hope to see a continuous stream of small donations come in over the next month. Your continued support and resharing are also much appreciated!
Share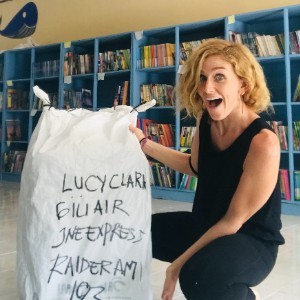 Where it all began...
Friday 15th Apr
Last year, when I was living abroad in 🇮🇩, I led a project to renovate the elementary school library on the little island of Gili Air. To fundraise for this project, I ran my first marathon (8½ laps) around the island. Check out this short video documenting the process. 
Share
Thank you to my Sponsors Anonymous Belinda Pratoni Gili Air Project Fundraiser Nick Stober Charles C Ertola Tina Detchon Skylar Guzman Vicki Smith Anonymous Katie Hanna Iris Deserio Bill Kopco Megan Stimpson Alejandro Gibes De Gac Marco Paz Omid Haghighat Terry Giglio Voss Wendy Peter Susanne Wegen Elena Bassi Amanda Hamilton Roos Frances And Chad Ertola Monica Sean Hoppes Selma Valenzuela Keo Chea-young Kathy Witkowicki Lucy Clark Winona Wagner
Lucy Niloy Gangopadhyay Anonymous Emily Hedges Kris Wiener Anonymous Carmen Bozina Megan Stimpson Amy N Terry Giglio Voss Kelly James Koved Kristen Truchinski Sameer Maasarani Damian Crosby Andrew Clark Lucy Clark Family Dam Anonymous Ni Luh Deni Asih Anonymous Anonymous