Food for Penida Families in Need
On the Balinese Island of Nusa Penida, local businesses are fundraising to feed families in need this Christmas. A video plea by the people of Nusa Penida is circulating online attracting attention to the fact that families affected by the global pandemic are going hungry.
The Island became insta-famous after 2015, with tourists flocking in droves to take selfies at the most breathtaking locations. In February the tourists stopped coming. Thousands are out of work, without any social services safety net. Some communities are already suffering from significant poverty.
"Our beautiful Island is in trouble… we are in the middle of the worst economic crisis we have ever seen" Said Wayan Yadnya, Founder of Nuansa Penida Hostel and Green Kubu Penida. "Without any income people are going hungry"
"Many people we asking us 'how can we help the local people affected by this global pandemic?' So this fundraiser is for all of you who love and miss Nusa Penida." stated Liza & Wayan, owners of Penida Colada Beach Bar
Will you help make a difference for Nusa Penida families affected by the global pandemic?
If Nusa Penida holds a special place in your heart, please give whatever you can. Your $10 will buy a basic food package for a family in need, right now.
"Christmas is a time for giving and taking care of those less fortunate," said Dani, Owner at the award-winning dive centre, Scuba Junkie.
The Fundraiser is happening from 1-31st December. Essential food packages will be distributed through December & early January.
My Updates
just 8 days left
Wednesday 23rd Dec
So far you have helped us raise $5157.39 to support families in need here on Nusa Penida Island.  That means we've kicked the original goal of $5000 but we're not stopping here.  There are still 8 days to go in this campaign.  More donations = more food packages.

You'll be happy to know 300 food parcels were delivered yesterday.  And more will go out after Christmas.
Please keep sharing the link with friends and family. 
MERRY CHRISTMAS!
With thanks and love, 
Fundraisers for FOOD FOR PENIDA FAMILIES
Share
Thank you to my Sponsors Julia Waterman Anonymous Brian O'malley Diana E Dave Irwin Anonymous
Tropicexplorers Laree & Mark Penida Colada Guests Julia Wolfram Anonymous Dawn Apang Peter Anonymous Dave Irwin
Bernie Maroney
Janice Brevik Lynette Dibb
Leomil Parrilla Uncle Bobbin Danny Harris Janet Whittington Judith Greenwald Duy Bui Angelika Szygenda Guests At Penida Colada Beach Bar Julia And Antoine
Le-anne Arane
Roland & Tanja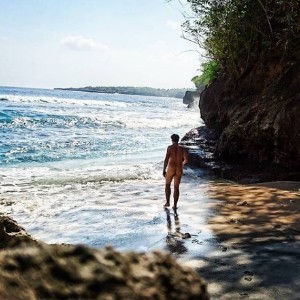 Matic K Anonymous Kasia Milczarkiewicz Monika Widera Jaap Venhovens Anton Mordvintsev Johnny Blundstone Kim Tait Paolo Frosini
Brittany & Rob Jasper Sue E Corinna Carolina Pinto
Cathy Nicole Grable Ond?ej Moš Nerida Hope-johnstone Lynda Mallaby Anonymous Ceylena Holloway Nusa Penida Food For Families
Clara And Bill Mcalaney Anonymous Anonymous Anonymous Pascale ~
Vlad Nic Vanderbeeken Shimona Malaihollo
Anonymous Dante Speak Zoe Cebuliak Emilie Chaume Peace Of Cake Pat Griffin Kurt Anonymous For Liza, Love Laotong Lizl Curia Yana Grantcharska Ola Chojnacka
Christina Lincoln Mel B
Julie Williams Kamila Dibrova Shayne S Oliver H Leonie And Marc Kendra Godwin Anonymous
Yessie Anonymous Anonymous Michelle Kilroy Susmitha Batchu Anonymous Anonymous Lorri Allcock Anonymous Anonymous Isabell Roni Jackson-kerr Anonymous Anonymous Anonymous Maria Yianni Catalina Voinea Anonymous Christina Braun Septiani Dewi Anonymous Abigail Mcquatters-gollop Denys I Jackie Westgate Suzanne Staples Albéric Magnard Susan Brown Sue Gail Poyner Igor Ilak Davita Dhaya And Manil Solanky Anonymous
Sarah And Hayden Anonymous Anonymous Caroline Cunningham Leander Portess Anonymous
Antonio Carneluti
Koenig Marie Anonymous Nicky Slingerland
M O Anaelle De Briais Backer Shirin Hoppe
Irma Van Geemen Anonymous Paulo Araujo Fleur Rianne
Anonymous Dmitrii Pashutskii Anonymous Mariëlle Jolande Mars Bas Elvé Anonymous Malgorzata Gajewska Kerstin Schmidt Anonymous Anonymous Noémie Buffat
Indelle Challans Devon Young Alessandro Papale Darya Ignatyeva Lieke Degger Brailovska Tetiana Tamara Maria Dmitrieva
Sanne De Ceuninck Van Capelle Valerie Elys Yulita Anonymous Anonymous Anonymous Qprsludger Teo Dumi Anonymous Anonymous Ádám Török