FOOD & LITERACY RELIEF FOR LEMBONGAN
COVID has now been with us for nearly 18 months, it has impacted every corner of the globe. 
For the Lembongan locals it is likely to be the biggest and most far reaching challenge of their lifetime. With tourism responsible for majority of  income and driving private enterprise, the island has been at a standstill since March 2020.
We (Mal & Tania Walker) returned to Lembongan in early January this year and have seen first hand the enormous impact the pandemic has had here and will continue to have until international travel resumes.
The personal struggles and closure of 95% of businesses is heartbreaking: there is no government support or safety net, for the few that have remained employed they are on reduced base salaries and with no service which often makes up 50% of their income.
FOOD
The ability to put food on the table has become challenging for so many.  Our aim is to deliver food packages of staples ( rice, oil, sugar, noodles) to as many families as possible.  We can assure you, your contributions to this fundraising effort will be received with the greatest of gratitude by the Lembongan community.
The landscape has changed dramatically, the most cost effective staple for families are tempeh, tofu, eggs and rice which they also mix with corn and cassava to bulk up rice supplies. 
For most of the population consumption of chicken and fish has decreased considerably. Fishing by boat is now not an option for many simply because they can not afford the fuel.  Therefore many people are only using canoes, SUP boards and even tyre rings to fish, which impacts where they can fish (only inside the reef) and consequently resulting in smaller varieties and quantities.
We will work across both Nusa Lembongan & Nusa Ceningan to facilitate distribution to those most in need.
LITERACY
On our return to Lembongan, after spending time with both friends and our staff, who all have school age children, it became apparent to us very quickly that education was another area that has been hugely impacted. With primary schools having been closed since March 2020 and online learning being conducted via Whats App.  We feel the 6 – 8 year olds on the island have missed out on vital learning of basic Indonesian literacy which is crucial during Grades 1, 2 & 3. 
We have the commitment of our charity partners, Bali Children Foundation (BCF), to develop an Indonesian Literacy Curriculum for these grades and provide teachers to facilitate the learning in extra after school classes once schools re-open, which is currently planned for July.
Our aim is to raise enough funds to provide the 444 children in Grades 1, 2 & 3 across the 5 primary schools, with a pictorial Indonesian dictionary. 
DONATIONS
We understand it has been an extremely difficult time for so many people, COVID has not discriminated, this horrendous infectious virus has infiltrated the lives of everyone in every country on the planet.
Its impact on our daily lives has been immense, however our ability to survive with it around us is dependent on where we live in this global space and the industry we are reliant on.  If you are in a position to donate as little as $10, this contribution will go a long way to helping the Lembongan locals.  To help with the context, $10 will buy a 10kg bag of rice, which is not grown on Nusa Lembongan.
Your donations will go direct to the Lembongan Community. Our first priority is to provide as many food packages as possible, whilst in the background give the team at BCF time to work on the literacy curriculum, ready for implementation in July and, fingers crossed, also have enough funds to provide each child with a dictionary.
THE PEOPLE
As harsh as the situation is currently and will be for some time yet, the local community remain humble, have shown incredible resilience and admirable efforts to pivot their skills where possible.  
We are so proud to be a small part of this wonderful community.  It is with heavy hearts of the reality here that we have decided to reach out to our networks in an effort to raise money to give them hope and some relief in the journey ahead.
Thank YOU for your ongoing love & support for the Lembongan community.
Kind regards
Mal, Tania & The Lembongan Traveller Team
Thank you to our Sponsors The Lembongan Traveller Fundraiser 2019 Libv Donors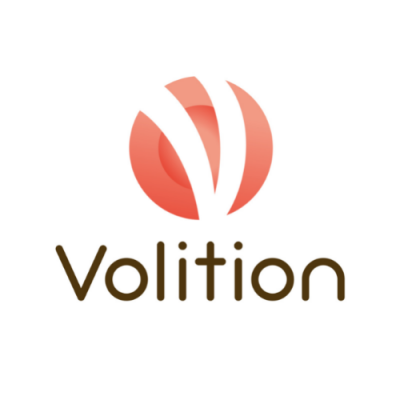 Volition Employees
Volition Employees Cam And Charlotte Reynolds
Rotary Club Of Kalamunda Anonymous Anonymous Laith And Jan Reynolds Lisa And Jack Richard Taylor Linda Reynolds Anonymous Marcel Sminia Beach Tonic And Reynolds Family Sharyn Leydin & Tenang Villas Auction Greg & Amanda Harrison
Tanya Papchuck Dieter Blaich Sandra Bethell Andaya House Paul And Silvana Raftos Jessica Iliffe Sally Browne Am Jo And Mark Titchener Simon Beasley
Lodge Family Hunt Michael Serenity Yoga Lembongan Sally Hunt Merrie Beasley Danielle Beckwith Rob Salmon Matthew Rix Villa Tanjung Sally Mcbeath Villa Tanjung Anonymous Carolin Monteagudo Beveridge, Morrissey & Hartigan Families Rose Saleh Anonymous Anonymous Anonymous
Damian Kestel Gary Cox Lynette Nickell Yallingup Palms Carolin Monteagudo Kirstin & Glen Ferguson James And Harriet Mccubbin Katie Lewis Gaetan&isabelle Michel Rodney Rootsaert Lisa & Eddie Bugden Private Properties Australia Patrick Leung Peter Caraji Bunbury Cathedral Grammar School Adam Hill Mccall Family Adrienne And Stan Jennifer Maron Damian Kestel Cat Barr Kaija Payten Bernadette Boss
Jacqueline & Jim Anderson Gerry Mussett
Jane Maul Rahul Gopalkrishnan Kiara And Troy Jasmine Kway Georgie Valmadre Kim Nguyen Jenny, Mick And Girls Simon Peake Anonymous Jenny Gault Anonymous Jeremy Gault Anonymous Nadine Walker The Sheffs Timbo Mountgommerry Anna Matear Mike Denny The Nats Mark And Kate Avery Laura Hammond Mohit Manglani Dti Jennie Donehue Alistair Ogilvie Garry Bull Anonymous Matt Elliott Anonymous Serenity Yoga Lembongan Chad W Egan
Michelle King Ineke Holstvoogd Jack Rebecca And Jamie Bowden Meena Kohli Bec And Ged Leesa Baumann Dara Quinlan Simon & Kerri Kiara Lange Mandy Yip Anonymous Anonymous Ellis Hazendonk Janis Mike Dowling David Taylor And Lori Callahan Dunsborough Plumbing
Tony Breckenridge Ange Dick Jo Sheils Richard Amyouni Leesa Gilly's Australia Angus Cullen Jenny Simone Clarke Nadine & Peter Anthony Bovell Sascha Phillips
Karin Ukich Michelle Malouf Sana Bugden
Walker H Hunt Steven & Michelle Meredith
Cazz & Chris Susan Gault Donna Warr Patrick
Fiona M Floris Holstvoogd Mirja Ciere Connal Reid Michael Letterio
Sue Beveridge Isabel And Jack Busch Michelle Buck Adam, Skye, Archie And Darcy Weir Teresa Hutchinson Harriet And James Deans Mccubbin Anna Field
Nellie & Nick Allen Campbell Stuart Madden
Aoife
Britt & Kurt Robert Yu Andrew Babarczy Photography
Talk Coffee Louise Batchelor Rebecca Higgs Christopher Lowrie Charlotte Lisa, Andy & Milla Liz Frost Matthew Gault Rochelle O'sullivan Dave, Nicki & Jack Louise Delsol Phoebe Suzie Dunn Sarah Lee William Jones Jan Bowtell Fiona & Matt Fennessy Terri Keech Claire Peake Melissa & David Dunnacliff Rose Saleh Corey Surman Openlearn Jordan Wynn
Anonymous Narelle Pitt Castaway Maree And David Gault Lou Verge Elaine Clarke Jacqui Clark Leann Jarvis Jo And Pat Emily Van Gils Trisha Avery
Jamie Payne Annabelle And Zain Sasha Nathan Jackie & Jamie Anonymous Norman & Gigi Querido Jo Sheils Tina Josephson Liz & Kai Michelle Welsh Margie Parkinson Donna Jack & Charlotte Sara Julia Haworth Kristin Adam Craig Hartenstine Anonymous Cathy Macgregor Kerry Crabbe
Jo Hobbs Eddie Weber
Papa Ben From Oz
Denika Patrick Warr Alicia King
Sharyn Kayla And Murdoch
Mel April Lloyd Rebecca Miller
Carol Potaka Paul Whitham Sam Chia Leann Jarvis Bec Beverley Megan Waymouth Matt Lumsdaine Jenny Della-vedova Matt Cobham Claire Casey Brendon & Marianne Hoban Dan Pearce Luka Walker Teresa Tony Mussett Fiona Paul & Jacqui Harvey
Anonymous Laura Mercer S.mcgregor Wayne Horton Isabel And Jack Louise Troy Jodie Carroll Dimity Thompson
Riley Horrocks Annabell Luck Michelle Malouf Barry & Brandee Hermione Coleman Michelle Tate Julia Blenkhorn Dani Ware Anonymous Gary & Wendy Anonymous Annaliese Roden Ben Browne Jane&matt Healey Anonymous Sandra Waters Tracey Andrews Jocelyn Eyre Jacques Maudy Nomad Holiday Rentals Anonymous Norah Fisher Anonymous
Anonymous Jo Walkace Jasmine Paula & Mario Arevalo
Anonymous Anonymous
Dee & Trev Kate Anderson
Tabs Bernadette Boss
Jacqueline & Jim Anderson Jennifer Thomson
Melanie Roberts Anonymous Andrew Buchanan-hughes Jeanette & Robert Wadkin Anonymous Chrissy Stewart Anonymous Renee O'boyle Megan Azer Janet Matheson Anonymous Belinda Douglas Seated Massage Anonymous Annie Brett Anonymous Susannah Evans Natalie D Joanne Richmond
Kiki Keysers
Melissa Lovett Anonymous Anonymous Georgie Valmadre
Hannah & Brad Sophie And Emily Robert Peake Marianne Cations Katie Bender Charles Cunningham
Anonymous Connie Bosveld Glenys Henderson Anonymous Narelle Sproule Gemma Anonymous Renee O'boyle Anonymous
Anonymous Anonymous Anonymous Jane Shaw Deanne Norton Michael Treacey Lachlan Payne Tina Campbell William Beasley Anonymous Emily Avery Danielle Earle Jessica Denny Anonymous Oscar Gault
Annette Francis Dan And Anita Rebecca Maclean Annette Francis Narelle And John Zerk
Stokes Family Olivia Gault
Shorland Family Jones Family Jenny Wilson Michelle Webb Anonymous Anonymous Nicole D'antino Denny Jamey Turner Anonymous Alison Phillips Emma Addform Pty Ltd Annabelle Mcbride Anonymous Belinda Jepson Fiona ?? Athena Simpson Kate Anonymous
Tina M Tu-vi Nguyen Alison Moyes Nicole Adam. Claire Neil Anonymous Ian Ford Hannah Janet Matheson Dawn Cranston-roberts & Mark Roberts Louisa Karmouche Anonymous Warren Turner Abols Anonymous Julia Haysom Gayle Gijsbers Jo Hobbs Anonymous Ruby Tonkin Geoff Richards Susie Adamson Anonymous
Carol Potaka Lauren & Carlos Coelho
Zoran And Caroline Vizec Polly Annastasia Payet Nicola Wilson David And Lea Carol Dennison Stacey Tonkes Marcus Schraag Megan Azer Sue Adamson Caroline Roberts Anonymous Active By Anna Anonymous Danica Maric
Visha Segina Christine And Jody Goss
Jessica Lilly Viv Kohring Jo Wallace Narelle Zerk Jane Thomas
Miles Linda Soklich Nicky Jo Wallace Mark Whetton Anonymous Linda Rinn Rowanne Cumbley Deborah Ramsay
Janelle & Garth Skuse Mark Whetton Paul Harvey Bree Connolly Aleesha Mark Whetton Tania M Danielle Lyons Kath Scarpella Anonymous Anonymous Anonymous Taylor Graziano Anonymous Grace B
Mario & Paula Arevalo Adele.bonadeo Bernadette Tunney Jacqueline Bouchier Michelle Willis-davis Kim Minelle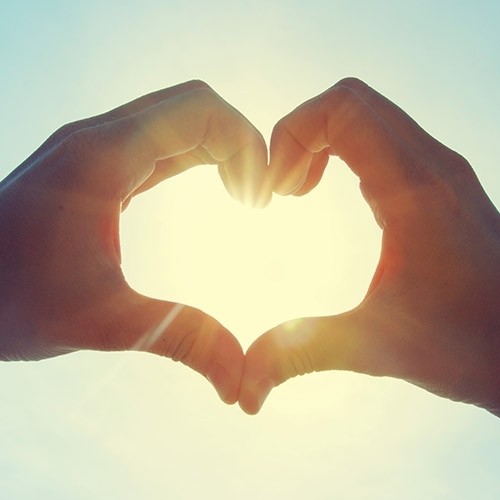 Mia Amy Delaney Lisa Hanley-cook Jill Wright Kath Scarpella Anonymous Brian Ostrowski Anonymous Anne Crawford Johanna Maul
Christie Davis Amanda
Tricia Clare Chevy Arthur Martin Geary Jim And Renee Matthew S Huntington Anonymous Brett Youd Hanley-cook Anonymous Anonymous Marisa Conroy Trudi Schoch Evie & Em Kim Pech Stacey Pogorecki Nathan Roach Yoga With Caro Evie & Emmie Lauren Quigley
Anonymous Julian Neuweiler
L Oneill Annastasia Payet Aline Kuplich Corey Surman
Brad Jacques Anonymous Gillie Chartier Jennifer Bucknall Anika Tunnicliff
Brian Ostrowski Becky Hargrove
Leanne Di Gregorio Anonymous Anonymous
Jay Anonymous
Heidi & Dan Rucci Anonymous Bec Ludlam Emma Van Wyck
Luke And Kym Gaunt Tina Winand Anonymous
Julie Henderson John Boman
Anonymous Shauna O'neill Lincoln Family